A priestly religious Order
The Society of Jesus is an all-male religious order of the Roman Catholic Church, where every member, priest or brother, is called to honour the three vows of poverty, chastity and obedience.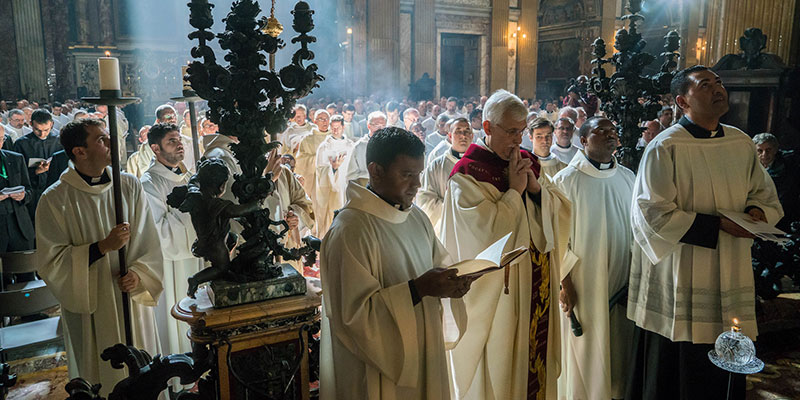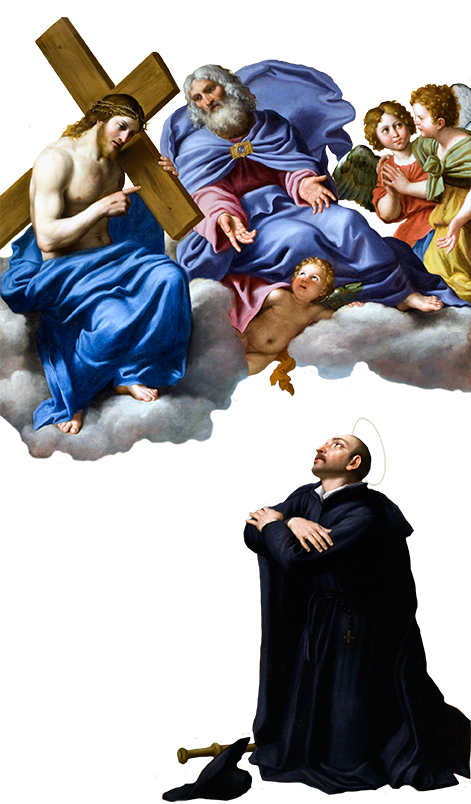 Why 'Companions of Jesus', and not 'Ignatians'?
At the threshold of Rome, by the chapel of La Storta, Ignatius had an extraordinary experience. While in prayer, he saw God the Father who said to him:
"I want you to serve us".
From that moment, Ignatius felt that he had been placed with the Son, to serve as His companion. This is why Ignatius did not want those who joined to be called 'Ignatians', but rather 'Companions of Jesus', today more commonly known as Jesuits.
Learn more about the story of Ignatius >

An international identity
There are presently approximately 16,000 Jesuits in 122 countries all over the world.
Ever since its foundation, the Society of Jesus had an international identity resulting from two realities
- the geographic origins of the first ten companions,
and the distinct disponibility to be sent to serve in any part of the world.
Even today, part of our formation takes place in a country other than our own,
so that we will learn to be flexible and open-minded, and capable of adapting freely to life in any corner of the world.
Why does our formation take so many years? >
A sun sparkling from the origins
The IHS so commonly associated with the Jesuits are the Latin initials of the title "Iesus Hominum Salvator", derived from the Jewish name attributed to Jesus, "Ieshua" (God Saves). This monogram representing Jesus' name was largely used during the Middle Ages, particularly through the efforts of Bernardino of Siena. Ignatius and the first companions adopted this symbol immediately to emphasise their particular relationship with Jesus as well as their mission to 'save souls'.
What is it that binds Jesuits to Christ? >